The future is here for Hard Drives!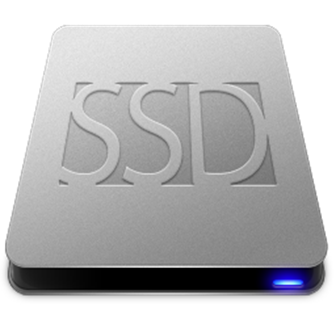 Don't take slow as an answer, get a dramatic increase in performance when loading programs and features on your computer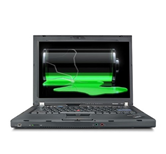 Tired of always grabbing the charger? SSD's don't use so much power as a traditional hard drive and can extended battery life in your notebook.
Free to move
SSD's are more robust than the traditional hard drives and can be moved while on but we still insist to be careful. Why not run a SSD along side a HDD so you can run as fast as a SSD but also store as much as a standard HDD?
An HDD is more likely to fail than a new SSD, due to the moving mechanics of the drive, making their life span much shorter.
The downside of SSD's is the capacity they hold, a price for a average 1000GB HDD is about the same for a 128GB SSD but take this into consideration:

Will you use all that space?
Do you need speed more than space?
Can you use a standard hard drive side-by-side to store data instead?

Viruses and scams
Last year we wrote an article about the Microsoft scam fake phone calls, and we feel we must address this again as it is happening on a global scale. This is a very serious matter because these ruthless people will call your home and tell you they are from Microsoft, (IMPORTANT! Microsoft do not call end users) they will try scare tactics and tell you your PC is infected and they can resolve any issues you have. We must repeat our warnings from last year do not let anyone take control of your PC remotely unless you made the phone call and do not give you credit or debit cards to anyone over the phone. These people will not just use Microsoft's name they use other well-known brand names like B.T. Norton Etc. Make everyone you know aware of this type of fraud.
New Threats
lately there has been new cases of "HTML Email Virus" popping up around the world. What this means is that you can get a virus from just opening an email. Details in the link below References (Not included in article). www.gizmodo.co.uk/2012/02/you-dont-even-have-to-download-an-attachment-anymore-to-get-infected/
We are still getting customers coming in with the fake D.H.L parcel delivery virus email. This email is not from D.H.L. but from unsolicited emails claiming to be from D.H.L or many of the well known parcel delivery companies more info can be found here. www.dhl.co.uk/en/express/resource_centre/fraud_alert/virus_alert.html. This type of virus hides all your icons and files. We find a good scan and clean with a good antivirus program and then a restore before the attack happened sorts out this issue. We recommend Kaspersky Internet security to clean your system. A free 30 day trial is available see our website for the link.
Beware of any email from delivery companies about parcels being delivered.
And further questions email me at tom@sgcomputing.com