Windows 8 Consumer Preview
The start of March has come meaning the end of the Windows 8 Developer Preview, fear not Microsoft have recently released the Windows 8 Consumer Preview the next beta stage of the new operating system from Microsoft.
The difference between this and the developer preview is big, many new features work even built in applications such as mail, messenger, calendar, Internet Explorer and the Store now work giving this beta a more operating system feel to it making it usable for users who wish to try out this new OS.
Of course it is not recommended to install Windows 8 on your main computer or use it as your main operating system yet as it is still a beta because of compatibility issues with hardware such as printers and software such as games or other programs you may have.
Microsoft is redefying the way users use their computer for communications and media viewing.
Windows Experience Rating has gone up from 7.9 to 9.9 as the new scoring system for Windows 8.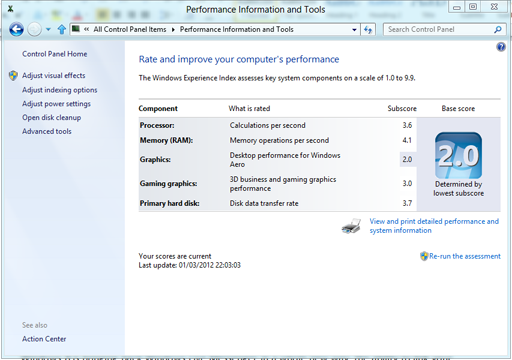 Communicating:
Windows 8 is bringing back Windows Live Messenger in a whole new way, the ability to link your account on your computer to your Windows Live ID makes linking accounts and social networks easier.
SkyDrive – Ability to store documents in a cloud environment is only a click away.
Photos – The redefined photos app brings all your photos from Facebook, Your Computer, Flickr and SkyDrive all in one place for easy a quick viewing.
Music – The music app checks your music folder and gives you ability to buy albums and songs on the online store, also a neat little feature when you are playing a track when you adjust your volume using "hotkey's" you have the ability to control your music.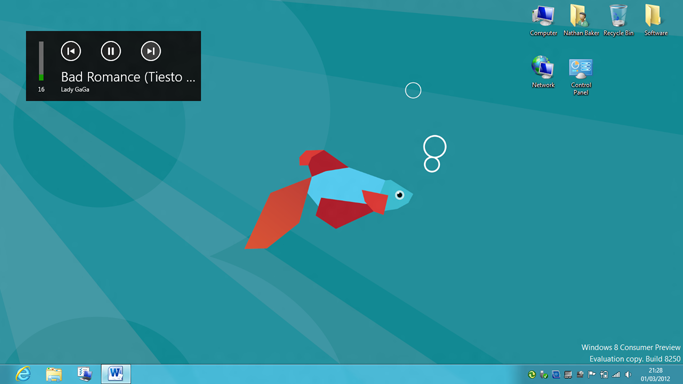 Customisable Start Menu:
Live apps, customisable layout, everything to keep you up to date of what going on in your computerised life.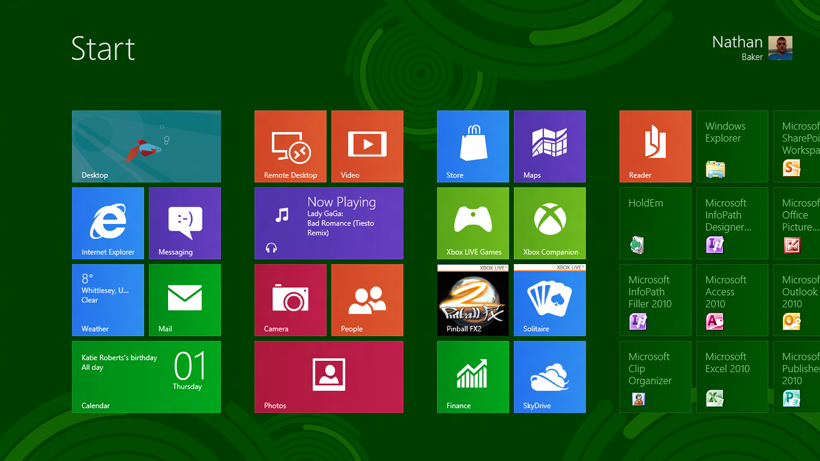 Viruses and scams
Last year we wrote an article about the Microsoft scam fake phone calls, and we feel we must address this again as it is happening on a global scale. This is a very serious matter because these ruthless people will call your home and tell you they are from Microsoft, (IMPORTANT! Microsoft do not call end users) they will try scare tactics and tell you your PC is infected and they can resolve any issues you have. We must repeat our warnings from last year do not let anyone take control of your PC remotely unless you made the phone call and do not give you credit or debit cards to anyone over the phone. These people will not just use Microsoft's name they use other well-known brand names like B.T. Norton Etc. Make everyone you know aware of this type of fraud.
New Threats
lately there has been new cases of "HTML Email Virus" popping up around the world. What this means is that you can get a virus from just opening an email. Details in the link below References (Not included in article). www.gizmodo.co.uk/2012/02/you-dont-even-have-to-download-an-attachment-anymore-to-get-infected/
We are still getting customers coming in with the fake D.H.L parcel delivery virus email. This email is not from D.H.L. but from unsolicited emails claiming to be from D.H.L or many of the well known parcel delivery companies more info can be found here. www.dhl.co.uk/en/express/resource_centre/fraud_alert/virus_alert.html. This type of virus hides all your icons and files. We find a good scan and clean with a good antivirus program and then a restore before the attack happened sorts out this issue. We recommend Kaspersky Internet security to clean your system. A free 30 day trial is available see our website for the link.
Beware of any email from delivery companies about parcels being delivered.
And further questions email me at tom@sgcomputing.com
Computer running slow or your Internet connection?
A lot of our customers tell us that their PC is running slow, and on further inspection we find sometimes it's their Internet connection which is slow, read the points below to give you a better understanding of which it maybe.
Knowing the difference between Computer Speed and Internet Speed and what you can do.
Computer speed:
Time it takes to boot up, people have said they go and make a cup of tea while they are waiting, then there is something seriously wrong with your computer and we suggest you have it looked at. If you have egg timer issues while browsing your photos or its taking a long time to load previews of images then again it points to your computer. One thing always to check is the amount RAM you have installed look below for our recommendations for each O.S. system.
| | | |
| --- | --- | --- |
| Windows XP | Windows Vista | Windows 7 |
| 1GB RAM | 2GB RAM | 2GB RAM |