Windows 8: What you need to know
Windows 8 is nearly here!
Windows 8 should be finally here next week (October the 26th 2012) and many of our customers have been asking "When is the release date?", "Will my PC run Windows 8?" so I'm glad that people are interested in the new Operating System.
Windows 8 is pointing at the tablet market now, manufacturers are shipping tablets running the table version of Windows 8 and they are looking promising. But Windows 8 will still work nicely on desktops and notebooks.
Netbooks on the other hand have a too small screen resolution to support Windows 8. A standard netbook screen is on average 10.1 inches with a resolution at 1024 x 600 (some may be different) and the minimum to run the Windows Store and tile apps is 1024 x 768 basically making Windows 8 on a netbook pretty useless but you can still run it but I wouldn't recommend it on a netbook unless it meets the minimum system requirements.
Some useful things you like to know
Layout
The layout for the Windows Operating System hasn't change for a long time since the introduction of Windows 95. There has always been a Taskbar, Start menu and a Desktop. When Windows Vista was released they introduced Gadgets, which didn't really change the look but was an added feature. Windows 8 has been redesigned, the first thing you will see is not the desktop but the Start menu where all your applications such as Mail, People, Calendars Music etc these are called tiles. (This was originally called Metro UI/Interface, but Microsoft may have to change it due to legal reasons)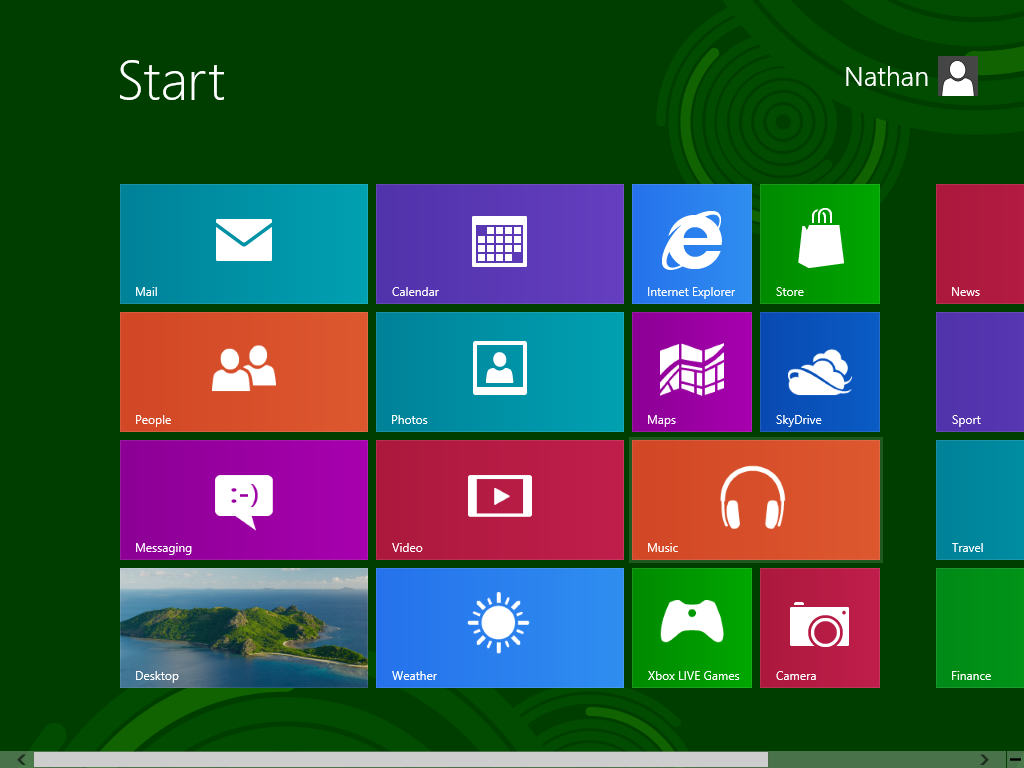 Tiles (Applications)
Tiles are you applications, if you install a new application there will be new a tile added representing that program. Some tiles will show you updates from the Start menu these are called "Live Tiles" but not all applications include live tiles. For example the default Weather tile will automatically show the local weather, current temperature.
Desktop
Never fear the desktop isn't gone forever, you can access it via the Start menu. On the Desktop any applications such as notepad will be open on your Desktop.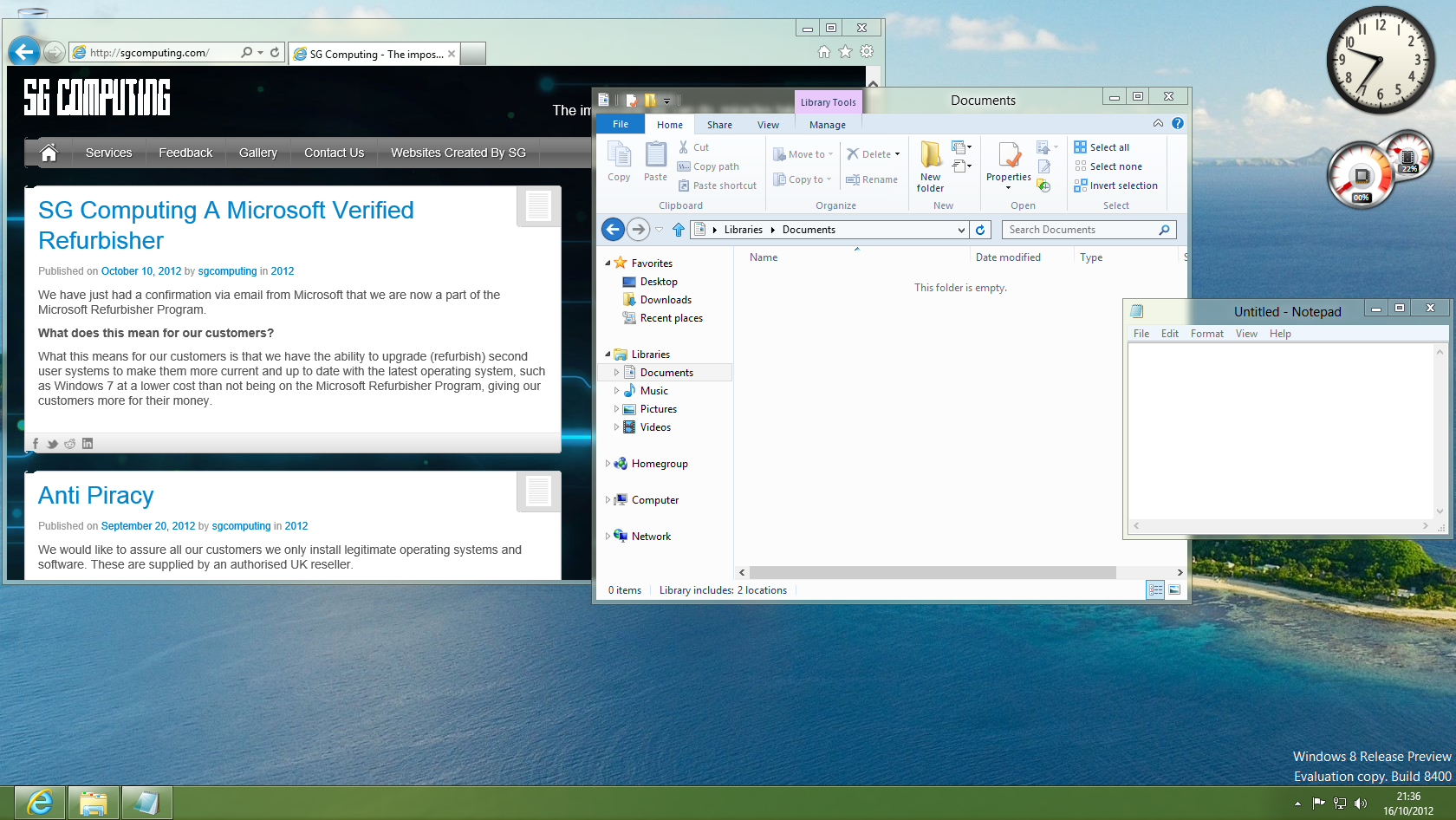 Get use to Corners and Shortcuts
Everyone knows Ctrl+C and Ctrl+V (Copy and Paste) basically these shortcuts keys are going to be used more if you want to use Windows 8 faster and easier as it can be pretty confusing finding what you want with the mouse. For example the Windows Key will take you to the Start menu (from any application or the desktop) instead of moving your mouse into the bottom left-hand corner.
Speaking of corners here's a few examples;
Multitasking
Mouse top left corner then bring down the screen (equivalent Alt+Tab/Win+Tab)
shows the list of running applications, you have the ability to open and close selected programs.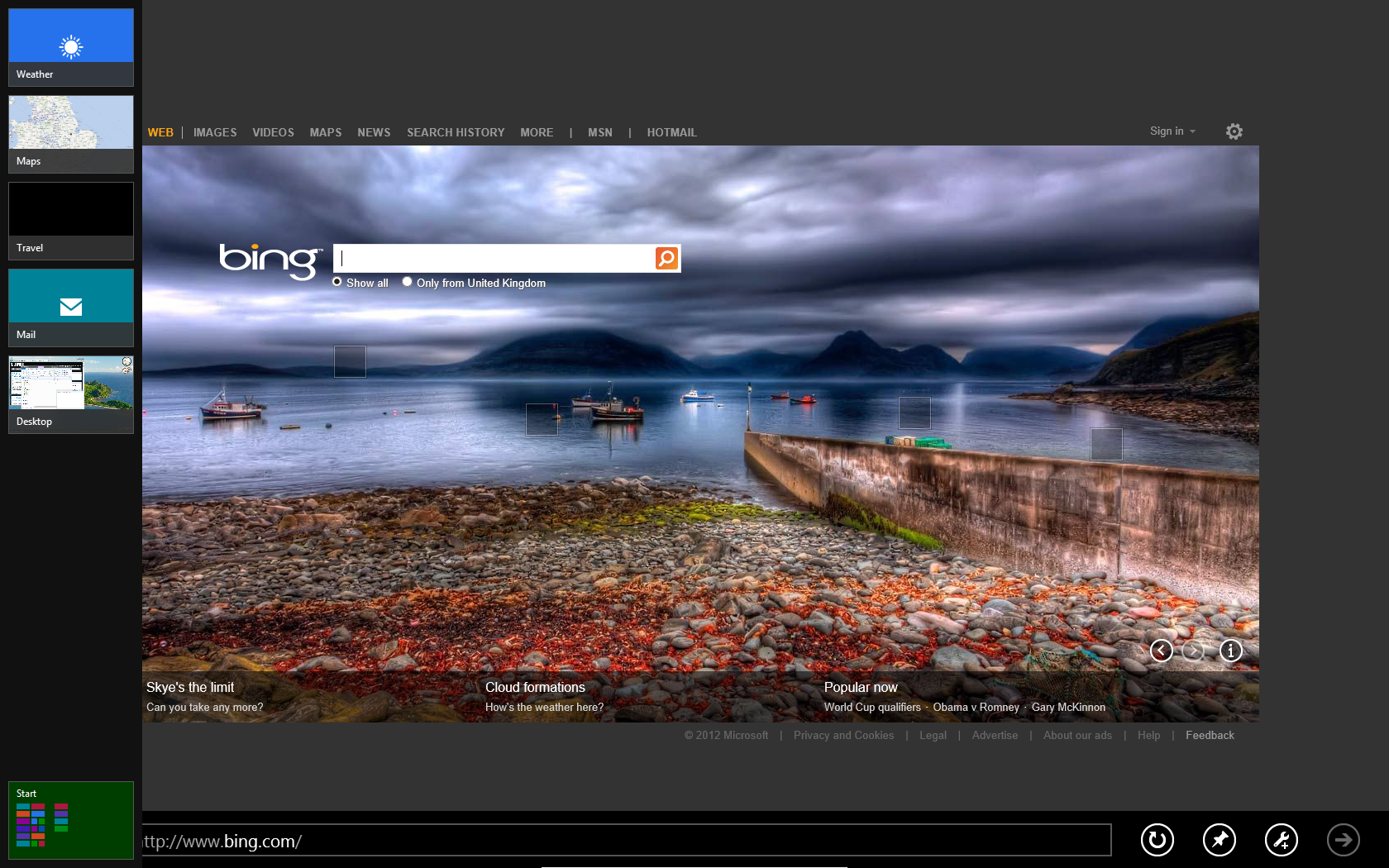 Charms
Now last time i herd they were called charms but they may be renamed on final release but,
Mouse top right corner then bring down the screen shows Search, Share, Start, Devices and Settings.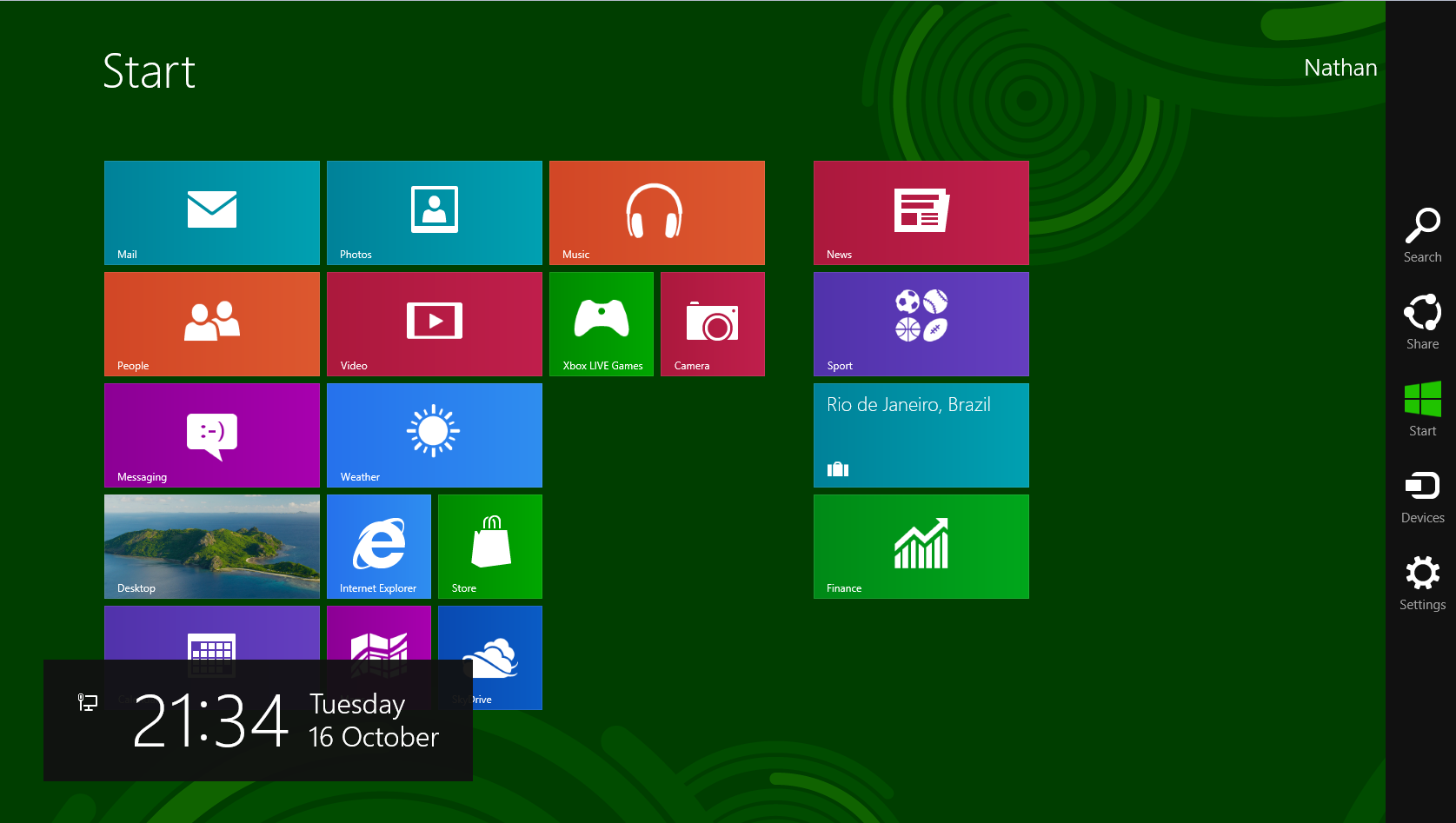 Tips and Tricks
As long as Microsoft doesn't change too much on the final release then these shortcuts will work.
Shutdown your PC
I know this one sounds daft but it is a bit odd they should really make a tile but;
Go to your Charms, hit Settings (Cog), Power and Shutdown, Restart and Log Off are all there.
Shortcut: Ctrl+I, Power, and Shutdown, Restart and Log Off are all there.
This is what I mean by using shortcuts to make the easy tasks even easier.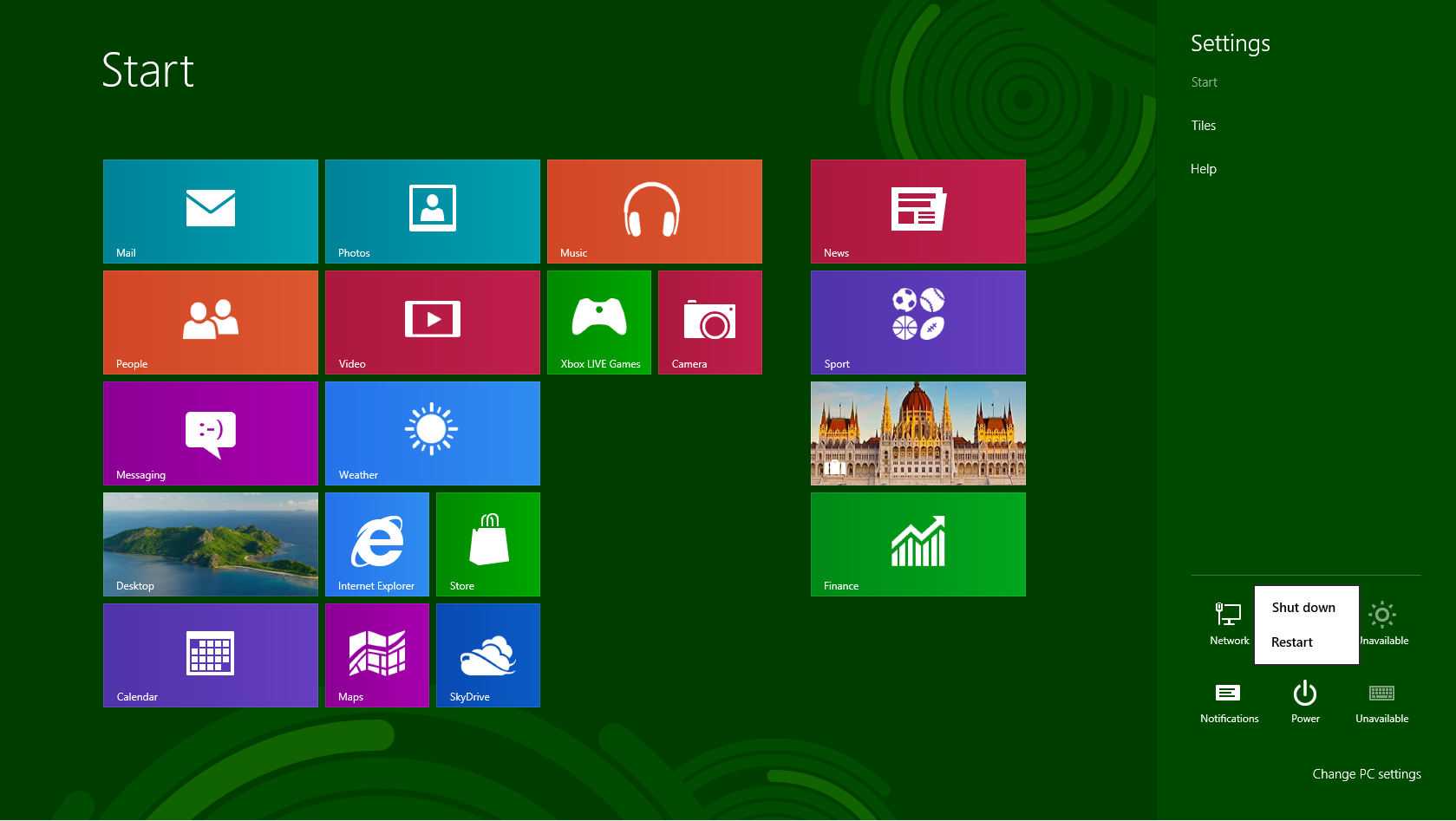 Note: Over the Windows 8 development there have been some major changes so all these tips and tricks may not work on the final release but it doesn't look like Microsoft will be changing Windows 8 dramatically any more so these should all work.
I'll leave you with the current System Requirements for Windows 8 but like with Windows 7;
"If your PC ran Windows Vista it can run Windows 7" I feel the same will be with Windows 8 "If it runs 7 it will run 8".
*Windows 8 System Requirements:
Processor 1GHz or faster
RAM 1GB (32bit) or 2GB (64bit)
Hard Drive 16GB (32bit) or 20GB (64bit)
Graphics Card Microsoft DirectX 9 Graphics device or higher
Additional:
To use touch A tablet or monitor that supports multi-touch
To access the Windows Store and to download and run apps An active internet connection and a screen resolution of at least 1024 x 768 pixels
To snap apps A display with a resolution of at least 1366 x 768 pixels
*subject to change
Any questions on Windows 8 or related to the subject don't hesitate to email me your questions to: nathan@sgcomputing.com
Tags